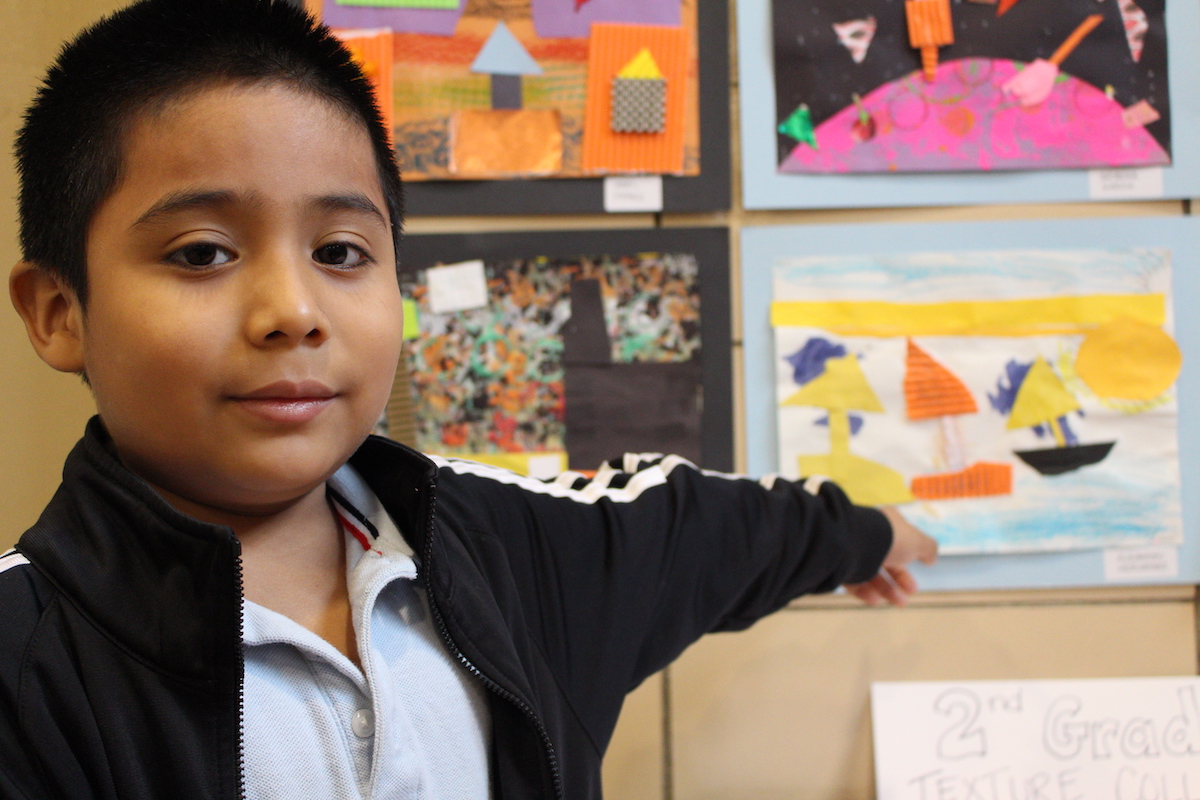 Multi-year initiatives & RESEARCH:
Future Arts Initiative
CAE's Future Arts Initiative is a four-year professional development and research program funded by The U.S. Department of Education that brings together Collaborating Teaching Artists and District 29 Visual Arts and Social Studies teachers. Yearly events include professional development programming for Principals and Teachers in partnership with cultural and professional organizations like the Guggenheim Museum, Carnegie Hall, ART21, and the UFT Teacher Center. Each year culminates in a district-wide art show which attracts more than 400 parents, students, educators and administrators. Thirty-five Queens elementary and middle schools exhibit original artwork created by students in grades K-8. Dr. Eva Pataki is the Project Director and Dr. Rob Horowitz from ArtsResearch serves as the independent evaluator.
The Future Arts Initiative aims to:
Develop arts and other subject teachers' expertise in delivering multicultural, contemporary arts education and related technologies that support the development of 21st century skills.

Position District 29 arts teachers as community leaders of student-centered, interdisciplinary, best-practices within their schools.

Use contemporary art to address the cultural needs of students.
"Since I began working with CAE...attendance is up, behavior problems are down, the hallways are filled with art, and there is a positive and palpable energy in the classrooms."
- Celeste Douglas, Principal
Collaborating Teaching Artists are working with District 29 teachers to apply what they have learned at the professional development events to incorporate contemporary art in existing curricula. Increasing in scale each year, the Future Arts Initiative is designed to serve the entire district.
Want to learn more about the Future Arts Initiative?
We're working with educators in District 29, Queens, to help them introduce contemporary art to their students.